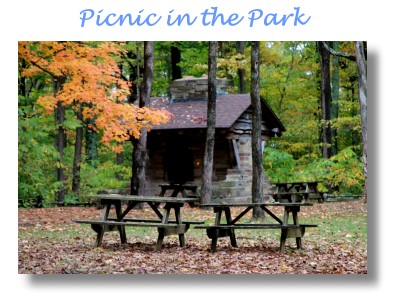 Nashville Indiana's Best Eating Out
Big Woods Brewing Company
Nashville, IN
60 Molly Lane
812-988-6000
Unique microbrewery/restaurant.
Out of the Ordinary
Downtown Nashville, IN
61 S. Van Buren
812-778-9730
Brand New! Sports Bar & Entertainment Venue.
Artists Colony Restaurant
Nashville, IN
812-988-0600
Outdoor dining on the porch downtown. Inside, return to the time of the original arts colony. Surrounded by the paintings of artists then & now. Good food, good prices.
Sweetea's Tea Shop
Coachlight Square Nashville, IN
225 S. Van Buren
812-988-6515
Where the locals come for high tea.
That Sandwich Place
Downtown Nashville, IN
15 S. Van Buren
812-988-2355
Tucked away under the historic Nashville House.
Casa Del Sol
101 E. Washington
Downtown Nashville
Authentic Mexican Cuisine
812.988.4535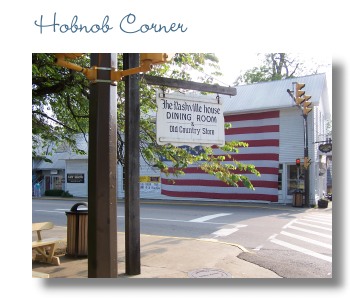 Harvest Moon Pizzeria
Near the Square
Patio Dining
Pizza Delivery
812.988.6565
Hobnob Corner
On the Square
The Old Drugstore
812.988.4114
19th Hole Sports Bar
Salt Creek Golf Course
145 S. Jefferson
812-988-4323
Offering bar appetizers, sandwiches, salads and live music.
The Farmhouse
Brown County
On the grounds of The Flower and Herb Barn
812-988-2004
Cafe & Tearoom just a short scenic drive north of Nashville, IN.
Abe Martin Lodge Dining Room
Brown County State Park
Watch the Hummingbirds
812.988.4418
Wineries in and near Nashville, Indiana
Brown County Winery
Chateau Thomas Winery, downtown Nashville, IN
Oliver Winery, Bloomington, IN
Other Eateries Downtown Nashville, Indiana Carmel Corn Cottage
Scwab's Fudge
Daily Grind Coffee Shop
Nashville General Store & Bakery
Brown County Playhouse Foodstand
Candy Emporium
Muddy Boots
The Pine Room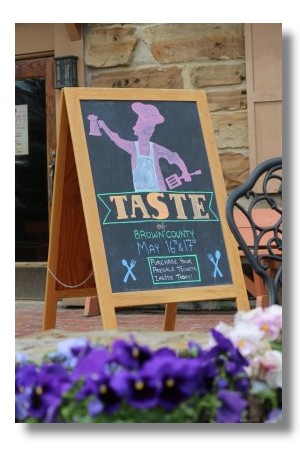 Nashville also has a Mcdonald's and Subway,
as well as restaurants in larger hotels.
Just Out of Town
Bean Blossom Inn (North)
Gnaw Bone Food & Fuel (East)
West of Town...
Bloomington, Indiana near the campus of Indiana University
Wonderful Ethnic Restaurants downtown near the IU campus.
Bakehouse on the Eastside phone 812-323-7070
Mikado sushi bar on the eastside phone 812-333-1950
Jankos Little Zagreb Steakhouse downtown phone 812-332-0693
Irish Lion downtown phone 812- 336-9076
Four Winds Resort Lake Monroe 812- 824-2628
East of Town... Gnaw Bone Indiana area
A five-mile stretch of State Road 46 east of Nashville which features three flea markets plus:
Brown County's Salt Creek Golf Course
South of Town... Story Indiana
Story Inn Restaurant & Still Tavern * call for reservations 812-988-2273*
South on St. Rd. 135. Many believe the Story Inn to be the finest restaurant in the state of Indiana. This charming 19th century village near Nashville offers gourmet dining, parties, and fine wines!