It's a great time to visit Nashville, Indiana, historic hoosier artists colony in beautiful Brown County Indiana
---

---
Autumn activities in Nashville, Indiana and surrounding Brown County, center around camping, hiking, shopping & golf. Autumn is a perfect time to get married in Brown County.

The village of Nashville is known for Shopping, with over three hundred unique shops.

Many enjoy visiting the galleries and craft studios in Brown County Indiana. The Brown County Playhouse Theatre is a family favorite, as is the Melchior Marionette Theatre and The Handbell Choir. The Bill Monroe Bluegrass Music Hall of fame is in Bean Blossom with its Blue Grass Hall of Fame, and Gnaw Bone Indiana offers antique malls and flea markets.
Come stay with us ...

Wonderful hot tub rooms, suites, cottages & log cabins in and near Nashville, Indiana, an historic hoosier artists' colony located in... beautiful Brown County Indiana has been home and inspiration to many painters & craftsmen throughout the last century.

Nashville Indiana Accommodations
Hoosier Group artist, T. C. Steele purchased two hundred acres in the Hills of Brown, twelve miles from Bloomington, in 1907. He and wife Selma built the "House of the Singing Winds". The gardens will soon be full of spring flowers & butterflys.

Today, in the year 2015, artists and craftsmen continue to live and work in Nashville, and the surrounding hills & hollars of Brown County Indiana...
Visitors to Nashville & Brown County, may stop by the T.C. Steele state historic site, the Brown County Art Guild, Oak Grove Gallery, Brown County Art Gallery, Honeysuckle Gallery, Grasshopper Flats, Fiddlestix, Monday Morning Leather and the homes and studios of artists and crafts people throughout the quaint village and countryside.
Learn More about Nashville, Indiana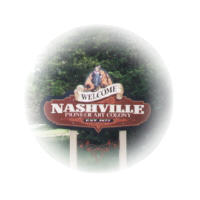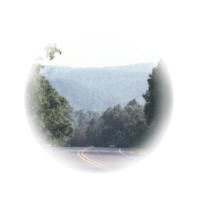 ---
Nashville, Indiana in beautiful Brown County Indiana

Indy 500 Race in Indianapolis, Indiana * Lodging & Accommodations
IU Football & Basketball in Bloomington, Indiana
---
---
---